Things You Can Do With A Higher Education In Communication
Having a higher education in communication is a precious asset for anyone looking to pursue a career in media, marketing, journalism, or public relations. With the right qualifications and training, there are plenty of opportunities for those with a degree in communication. Here we present eight top things you can do with higher education in communication.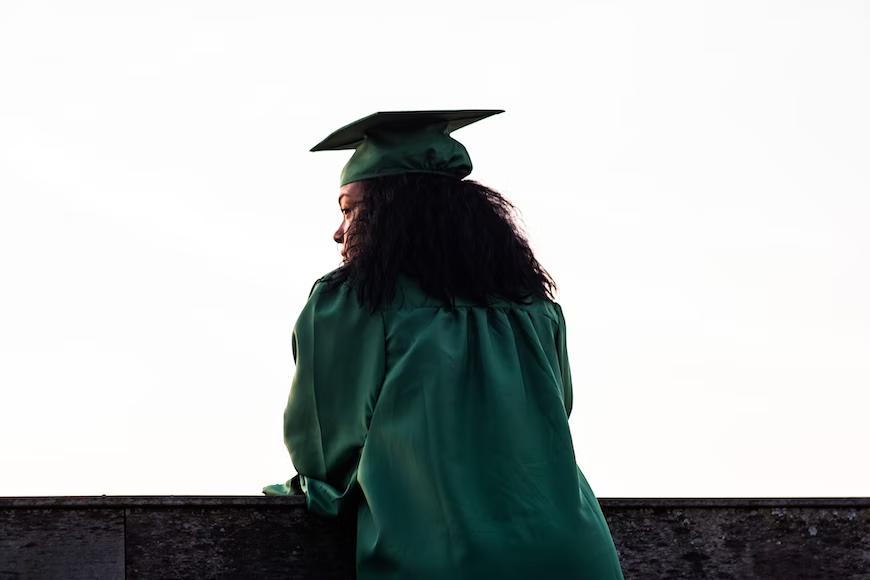 Image Source: https://unsplash.com/photos/AQ908FfdAMw
Help Students With Their Assignments
In this era of the internet and digital age, college homework assignments are given to students for various purposes. Many students struggle with these assignments, which is why tutors are available to help them. As a communication major, you have the knowledge and skills needed to assist others in understanding course material and completing their assignments effectively. This makes you an ideal candidate for work as a tutor, as you can use your education and experience to guide students through challenging assignments and help them succeed in their courses. Whether it's writing essays or studying for exams, you will be able to support students in achieving academic success.
Become a Public Relations Specialist
Public relations specialists work with the media and publications to promote their clients' brands and ideas. While some positions in this field may not require a degree, having one will make you more competitive in breaking into the industry and advancing your career. With a degree in communication, you can specialize in everything from marketing to event planning, which will give you an edge over other applicants.
Work as a Journalist or Editor
All reporters, journalists, editors, and correspondents need at least a bachelor's degree in journalism to start their careers. With a communications major under your belt, you will have the skills to write engaging articles for newspapers, magazines, television shows, websites, or any other form of media. Additionally, a background in communication will improve your writing and editing skills, which are essential to success as a journalist or editor.
Enter the Marketing Field
Marketing may be the right field for you if you want to work with brands and promote products. It is a highly competitive industry, so having a degree in communication can help open doors that might otherwise be closed to you. Communication majors also have the opportunity to choose a specialization within the field of marketing, such as social media or digital marketing. With these specializations under your belt, you will be ahead of other candidates without experience or knowledge in this area.
Manage Events
Event planners work with companies to plan conferences, trade shows, conventions, and other gatherings. As you might expect, these events take a lot of time and effort to organize, which is why most event planners have at least a bachelor's degree. With your education in communication, you will be able to plan and execute events more effectively than someone without any previous training. Additionally, looking for work as an event planner may appeal to you if you enjoy working with people or are interested in making connections with professionals in the field that interests you.
Write for Television or Film
Higher education in communication gives you the skills to pen scripts and stories for television or film. Writing for these media can be highly competitive, so having the right qualifications and training will help set you apart from other applicants. With a solid background in communication, you can apply to work as a writer or editor for specific shows or networks or even write your projects if you have the talent and drive to do so. This is an excellent career path for those with great creative skills and a passion for telling stories through various forms of media.
Become a Public Speaker
Public speaking may be a great career choice if you are skilled at delivering presentations or speeches. As someone who has experience communicating effectively with groups of people, it's easy to see how higher education in communications would make this transition much smoother than it would be for someone who lacks this experience. Additionally, you may find public speaking easier than you initially thought and could open up new opportunities to work with organizations or companies that hire professional speakers.
Become a Social Media Manager
The benefits of social media to businesses, professionals, and organizations are well documented. As a result, the demand for skilled social media managers is snowballing. To break into this field, you must be trained in communication and have extensive knowledge of social media platforms. With a degree in communications, you will have both of these qualifications, which can help set you apart from other candidates looking to work in this exciting and fast-paced industry. So if you're interested in using your communication skills to help companies connect with their customers and build their brand online, consider pursuing a career as a social media manager.
Conclusion
Getting a degree in communication can open up many exciting career opportunities for you. Whether you want to pursue a role as an event planner, writer, public speaker, social media manager, or tutor on the rank my service blog, you will be well-equipped and qualified to do so with your education and skills. If you are passionate about working with people and communicating ideas effectively, consider pursuing higher education in communications today. With the proper training and experience, you can positively impact the world through your work in various fields.