Easiest Methods to Screenshots on Windows 10 2021
Screenshots Windows 10 – How to Screenshot in Windows 10 
How interesting to know how to take on windows 10. In this article, you will be guided on how to take screenshots with your PC exclusive for windows 10. 

It is very easy to take screenshots, and you don't require third-party apps unless you really want to use them, follow the steps below.
How to take Screenshots on Windows 10

Using Windows + Alt + PrtScn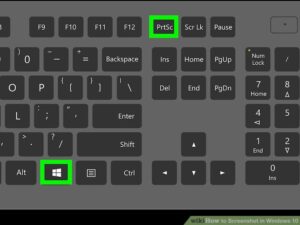 Press the following buttons together Windows + Alt + PrtScn

Your desired screenshot will be taken and saved to your picture folder. As easy as its sounds.
How to take a screenshot for Microsoft Surface Tab and other Windows Tablets
If you are using a tablet or any different device without a keyboard, the most suitable option is to use the hardware keys equipped in your device.
1. press the Windows logo on your start screen together, hold down the volume down button to take a full-screen screenshot and save it to your desired folder
2. On the Cover or Surface Pro tablets with Windows 10, there are special shortcuts. With Fn + Spacebar, you can save a screenshot of the current screen to the clipboard. Using Fn + Alt + Spacebar generates a screenshot of the active window and saves it to the clipboard.
Read aslo: What is Android System WebView? | App, Not Updating(Fixed), Enable and App
Taking Screenshots with "Snipping Tool"
Using the snipping tool in Windows is one of the best ways of taking a screenshot as it also enables light editing.
1. Search "snipping tool" in the start menu, and click enter to bring it up on the screen.
2. Immediately it is running, use the mode button to determine the screenshot type you need. There is an assortment of choices obtainable.
3. Free-form Snip enables you to highlight a rough plan about the object or area of concern you wish to screenshot.
4. With Rectangular Snip, you can take a rectangular-shaped screenshot by rolling your cursor about the target or area you require.
5. Window Snip allows you to capture stand-alone windows similar to a dialogue box, browser, video, or music player.
6. Full-screen Snip, like the regular Print Screen button on a computer, enables you to take a screenshot of the entire screen.
Taking Screenshots using the 'Windows + Shift + S' shortcut On Windows 10
1. works on Windows 10 only, unlike some different shortcuts, which work on Windows 7 and 8.1 as well. Press Windows + Shift + S together.
2. The cursor will surface, enabling you to draw on the screen area to capture.
3. After drawing, freeing the mouse cursor allows capture.